Doctors & Staff
Meet the experienced and friendly doctors and staff who make Bentonville Eye Care the leading provider of vision care products and services in Bentonville.
---
Derrick Pierce, O.D.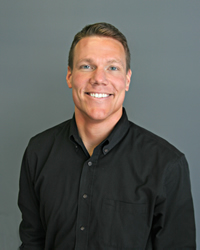 Derrick Pierce began his career by earning a Bachelor of Science degree in Biology from Centre College in Danville, KY. He continued his formal studies at the Southern College of Optometry (SCO) in Memphis, TN to earn his Doctor of Optometry degree. At SCO, Dr. Pierce gained a specialized knowledge base in many facets of the optometric field including: primary care, ocular disease, low vision, contact lenses, pediatrics, and binocular vision training.
While in optometry school, Dr. Pierce completed a rotation at the Memphis Veterans Affairs Hospital to enhance his knowledge and experience in diagnosing and treating ocular diseases. He completed a second rotation at the Coastal Vision Center in Amelia Island, FL to reinforce his training in fitting various contact lenses (including Multifocal, Astigmatism, Rigid Gas Permeable, and Silicone Hydrogel) in a private practice setting. While at SCO, Dr. Pierce was selected as an SCO Ambassador to give tours and promote the college to potential students, their families, and members of the community. He was also the recipient of the school's 2007 Outstanding Clinician award voted by the entire attending staff.
Dr. Pierce is a member of both the Arkansas and American Optometric Associations. He values serving in NWA and volunteered at the Hope events in 2011 and 2012 events by performing eye exams and raising awareness of homelessness in northwest Arkansas.  He is a proud member of the Bentonville Breakfast Lion's Club and also very active in supporting The Community Blood Center of Bentonville, where he is a regular donor.  Dr. Pierce enjoys volunteering with the local school system as a mentor through a division of the Big Brothers Big Sisters of NWA and regularly speaks to students in classrooms throughout Bentonville. He has also performed eye health and vision screenings for Bentonville High School athletes. Dr. Pierce enjoys running marathons, cheering on the Razorbacks and his home state Kentucky Wildcats, and spending time on Beaver Lake.
---
Jeff Coats, O.D.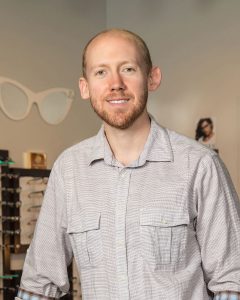 Jeff Coats is originally from Independence, MO, and received a Bachelor of Science in Biology from the University of Missouri.  He then attended the Southern College of Optometry (SCO) in Memphis, TN.  At SCO, where he graduated cum laude, Dr. Coats received an intensive education that covered various aspects of vision correction, as well as ocular health detection and management.  Rotations completed by Dr. Coats include primary care optometry, treatments of ocular disease, contact lens fitting/modification, pediatrics/vision therapy, and low vision.
Dr. Coats is extremely service-oriented, both on a local and international scale.  While in Memphis, he served as President of the local Lions Club assisting members of Shelby County.  During his summer breaks, Dr. Coats traveled to Central America on multiple mission trips with the organization S.V.O.S.H (Student Volunteer Optometric Services to Humanity) providing citizens with donated glasses and aiding in their ocular health, while picking up a little conversational Spanish.
After graduation, Dr. Coats practiced with a school-based pediatrics clinic in Memphis focused on delivering care to areas often underserved.  Dr. Coats has also worked steadily with a practice focused on the care of patients with diabetes, high blood pressure, and glaucoma.
Outside of caring for patients and keeping up with the newest technologies in the field of optometry, Dr. Coats can often be found on his mountain bike somewhere around Bentonville.  He and his wife Jade, a fellow optometrist, love to travel, volunteer in the community, and enjoy the excitement of NWA!
---
Jennifer Dillard, O.D.
Dillard@bentonvilleeyecare.com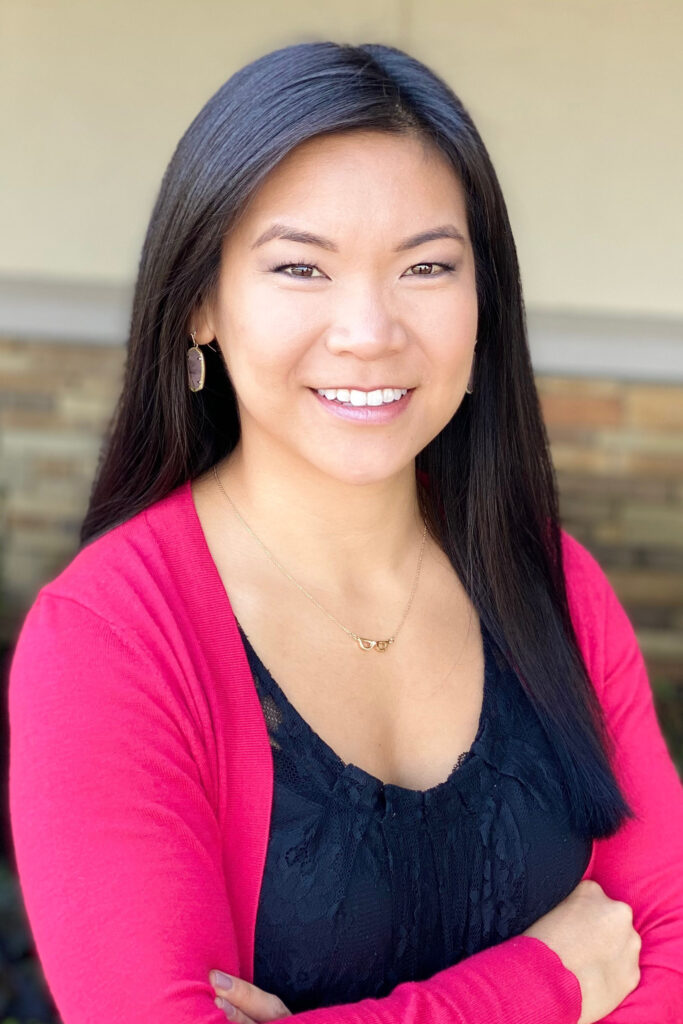 Dr. Jennifer Dillard is a graduate of the University of Oklahoma where she received her Bachelor of Science in Microbiology. She obtained her Doctorate of Optometry from Northeastern State University Oklahoma College of Optometry in 2015 and completed a post-graduate residency in ocular disease at Clay-Rhynes Eye Clinic where she practiced full scope optometry. She worked for the Choctaw Nation prior to moving to northwest Arkansas.
Dr. Dillard has received several distinctions including being named a NextGen Under 30 Oklahoma honoree. She was on the Dean's and President Honor Roll while at OU and was on the Honor Society at NSU. She also received two service awards in optometry school for her work in the community and for her efforts in medical mission trips.
Dr. Dillard enjoys presenting interesting case report posters at optometric conferences which helped earn her Fellowship in the American Academy of Optometry in 2019. In addition to being a member of the AAO, she is active in both the Arkansas and American Optometric Association.
Dr. Dillard was born and raised in Plano, Texas but has enjoyed calling Arkansas home with her husband, a fellow optometrist, and two German Shepherds. Outside of the office, Dr. Dillard can be found enjoying the outdoors or inside baking or crafting.
---
Shawn Christensen, Optical Manager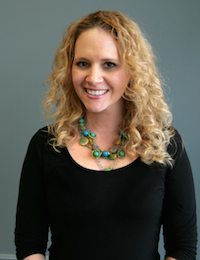 Shawn brings vast optical experience and an element of style to Bentonville Eye Care. Shawn has been helping patients find the perfect frame and lenses to match their lifestyle and personality for over 20 years. Shawn is licensed by the American Board or Opticianry & Arkansas Board of Dispensing Opticians. When not busy at Bentonville Eye Care, Shawn enjoys spending time with her 2 fantastic kids, ballroom dancing, and hiking the awesome trails of northwest Arkansas. Come by and see Shawn for an eyewear makeover, you won't be disappointed!
---